Week in retro: 2022-11-26
IRC Specification Update from 2022-11-20
Yes, you read this right! IRC is alive, well and constantly being updated and developed.
Link: 2022 Spec round-up – IRCv3
Some interesting additions:
the protocol adds the ability to identify as a bot.
Extended Monitor allows you to share information about being away from the keyboard (and other statuses) also with those with whom we are not on the same channel.
there was a proposal to codify in the markup protocol from which place a given buffer (i.e., a window), such as a channel or a private conversation, remains unread
It's equally interesting for me that the good old mIRC is at the forefront of the best standards support. And yet, there is still no non-Windows version!
Eye of the Beholder for C64
A few days ago, Eye of the Beholder for the C64 and C128 was released, a remake of a classic from newer platforms from the 90s. Ever since, it has been collecting excellent reviews (at the time of writing, 10/10 as an average of 80 votes). The source code is a direct port of the DOS (1991) version.
Eye of the Beholder is a pseudo-three-dimensional fantasy game of the "dungeon crawler" type (we walk through the labyrinth of corridors), with a first-person perspective view at the dungeons.
In addition, for owners of Commodore 128, the game supports:
2 MHz mode
two monitors at once! The second one on the RGB port displays a map of the game
And on both C64 and C128:
the 1351 mouse
it is better to have a disk drive for saves 🙂
download link: eotb64.com
Return To Monkey Island named Game of the Year by Golden Joystick
Return to Monkey Island is a point-and-click adventure game developed by Terrible Toybox and published by Devolver Digital. As the sixth Monkey Island game, it was released for macOS, Nintendo Switch, and Windows on September 19, 2022, for Linux on October 26, 2022, and for PlayStation 5 and Xbox Series X/S on November 8, 2022. It was the first Monkey Island game by the series' creator, Ron Gilbert, since Monkey Island 2: LeChuck's Revenge (1991).
Announcement on the troubled birdsite:
Luma — a new Amiga game
I'll be honest — this is not this week's game. 😉 But still worth noticing!
LUMA is laser-based sliding puzzle game for Commodore Amiga where the goal is to connect lasers to targets of the same color by using mirrors to deflect the beam. Activate the lasers using batteries. Each level must be solved within a specific number of moves (shifts).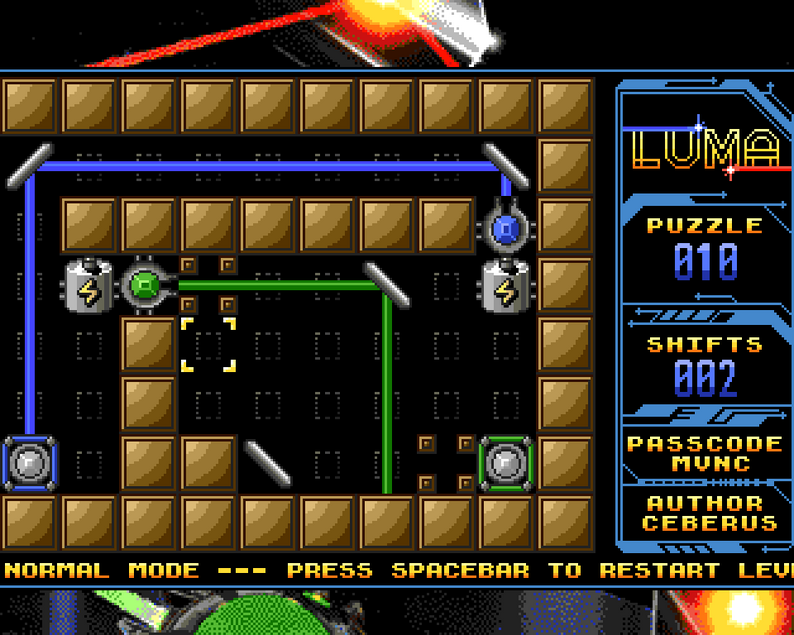 source: https://8bit.red/@dirkdierickx@mastodon-belgium.be/109392966526735191
itch: https://zooperdan.itch.io/luma-amiga
Create your own ZX81 grandson
Another interesting "do it yourself" retro computer project was published. It uses an Arduino Mega256, 64 kB serial RAM, a display, and a keypad to build a standalone computer.
Noteworthy, it uses an actual ZX81 membrane keyboard, and you can program it in BASIC (see the article for explanation why that's a good choice)!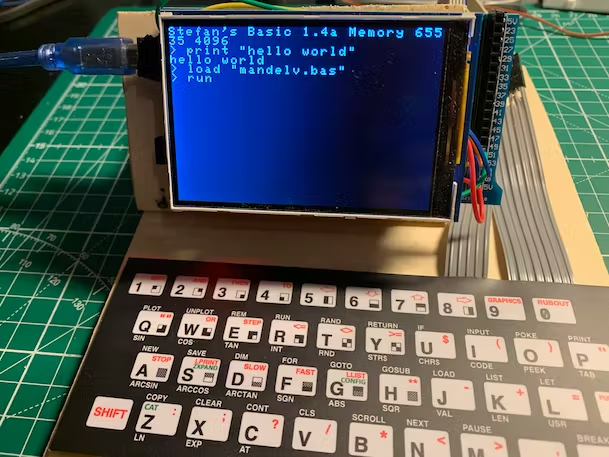 source: hackster.io