Delay is subject to change
So far, the content on the website appears rarely, slowly, not many times. It does not change the fact that the RetroFunPL project is alive and well in my head. For personal reasons, only execution is delayed. To be blunt, delays are due to (treated) depression, dad's fading life, and a disrupted work-life balance. I'm working on it.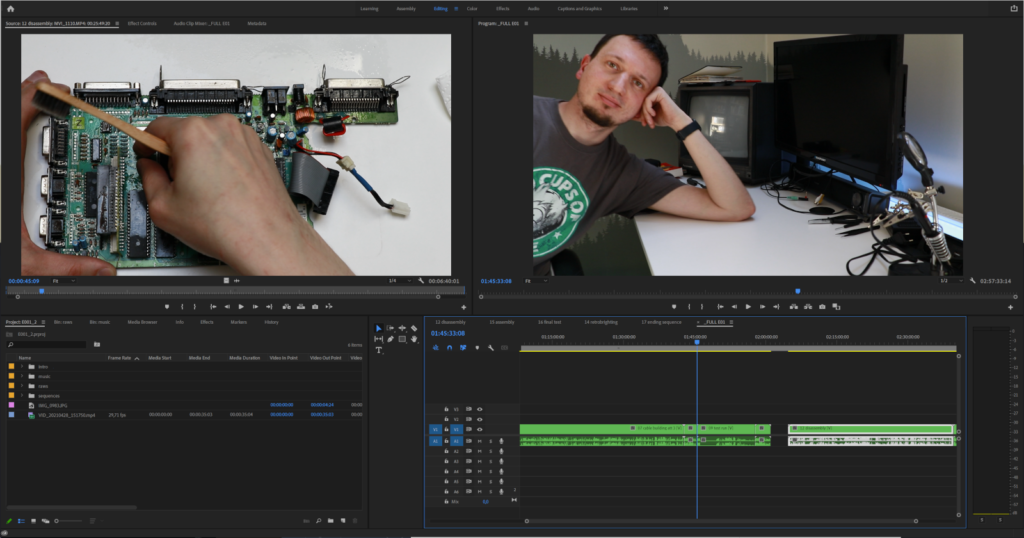 Over the past year, I've been working on my first video that is way too big in its scope (as time has shown). I want it to be a complete story to start with, about one retro computer (Amstrad CPC6128 plus), from unboxing to plugging it, which I struggled with much more than any other part of the story, cleaning, reassembling and testing. I've already edited over 20 minutes of video and I'm still in the "trying to solder the video wire, day four" stage.
In the Polish version, which, to make it more "retro", will be with my dubbing of myself, we will hear the late Tomasz Knapik announcing the program in the intro, I hope that this voice will also bring a smile to Polish faces.
Certainly working on the first episode taught me that the idea of "let's make a complete story from start to finish" could be a bit too big – not only in terms of the amount of work but also how it will be viewed (in the process I really remove a lot of material). However, I was stubborn in wanting to show the entire process, not just one of its fragments.
The delay is subject to change. I work on it a little at least three evenings a week. I am motivated by the cost of the Adobe license :). Stay tuned!